AILA Educational Offerings
Our educational programming allows immigration attorneys, paralegals, and law students to delve into immigration law fundamentals as well as specialized topics, learn about emerging trends, and gain effective strategies. We provide a wide range of learning formats to meet the needs of people's different learning styles and fit into their busy schedules. Explore our in-person events and our live and OnDemand eLearning programs.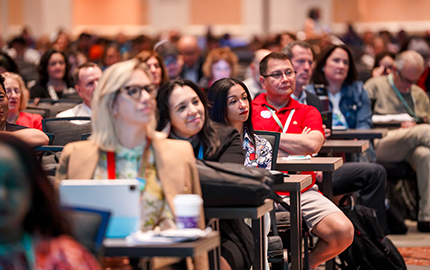 Events
Conferences
These full-day or multi-day, in-person events provide unrivaled educational programming and meaningful opportunities to connect with colleagues and exhibitors.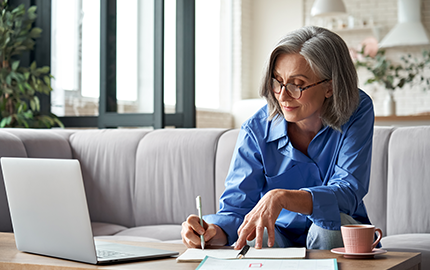 AILA offers a variety of eLearning programs, including self-paced and OnDemand options, as well as live streaming events. Many are available for free to AILA members.
FAQs
What is an in-person conference?
An in-person conference is a live full-day (or multi-day) meeting and event hosted at a conference venue. Participants must be physically at the location to participate.
What is a virtual conference?
A virtual conference is a live full-day (or multi-day) interactive meeting and event designed to occur entirely online using a virtual event platform with no in-person component. Participants connect via the Internet.
What is a hybrid (webcast) conference?
A hybrid conference, otherwise known as a webcast, is a full-day (or multi-day) meeting and event that has both an in-person live audience as well as an online audience. Online participation is the live streaming version of the in-person conference. Online participants connect via the Internet and watch the in-person conference via a live stream in real-time.
What is an online course?
An online, self-paced course is a curated set of video learning modules providing between 10 to 20 hours of interactive, specialized content, with a mix of instructional videos, quizzes, readings, discussion forums, exercises for hands-on practice, sample and reference documents, and tests.
What is a seminar?
A seminar is a live faculty-led program that focuses on a discrete issue. Participants can join online or telephonically. Participants hear the audio presentation and can ask questions. To view the PowerPoint presentation during the live seminar, participants need to log in online.
What is a video roundtable?
Video roundtables are live, free video discussion opportunities for AILA members that take place via the Zoom conferencing platform. AILA selects moderators to help guide the conversation while allowing all participants an opportunity to actively engage.
What is a tutorial video?
Tutorial videos are short (3 to 6 minutes in length) recorded videos, free to all AILA members, covering real-world practice issues in an easily searchable format.
What is OnDemand?
OnDemand is a recording of previously presented content.