From educational materials and professional development tools to networking opportunities and discounts, being an international associate empowers you to elevate your practice and thrive in the ever-changing world of global immigration practice.
Explore international associate benefits below!
Practice– and Career-Boosting Benefits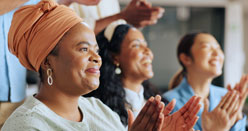 Global Migration Section
This community provides a forum for sharing ideas and information and receiving mentorship.
Conferences
Learn from leading experts and speak on panels during our specialized conferences.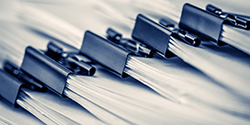 Newsletters and Reports
Read newletters and analytical reports to stay up to speed on trends in migration policy around the world.
Discount Programs
Cut costs with discounts on products and services, including office supplies, hotels, shipping, client management software, financial services, and more.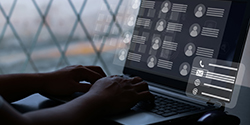 International Lawyer Directory
Eligible international associates can be listed in AILA's International Lawyer Directory.
AILA's Website
Access primary-source documents, significant court decisions, and news on immigration law and policy.
Eligibility
Persons residing and practicing outside the United States who are otherwise ineligible for membership in the Association may apply for International Associate status.
Applicants must prove their eligibility to become an International Associate of the association by submitting a certificate of good standing of the attorney licensing body of the country in which they reside and practice.
International Associates shall also sign a renewal eligibility attestation each year.
Once the AILA National Office receives a completed application and payment, the applicant's eligibility is determined, their name will be entered onto a roster of International Associates. The National Office notifies International Associate applicants of acceptance, usually within 30 days of receipt of application. If the application is not approved, dues are fully refunded.
According to AILA bylaws, eligible individuals include, any attorney, at the time of application is in good standing with, and for three years immediately preceding application has not been suspended or disbarred by, any court, mandatory bar association, administrative agency, or other disciplinary authority; is licensed to practice law and is a member in good standing of the bar of any state or territory of the United States or the District of Columbia and, if engaged in the practice of law, is so engaged in compliance with the law applicable in every place where the attorney maintains an office for the practice of law.
Dues and Application
International associate dues are $595.00 annually.
To apply, create an AILA.org account and select "Prospective Applicant" in the "Person Type" field. You will then be able to complete the international associate application. If you already have an AILA.org account, you can apply or renew online.