AILA Announcements, Association Matters
Sign Up for an AILALink Training
11/14/23
AILA Doc. No. 15082740.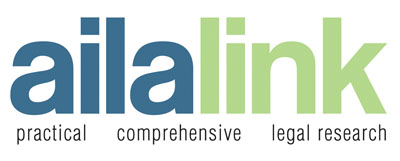 AILALink is so easy to use that anyone accustomed to searching online will be able to start using this online research database right away. For those who want to perform more advanced searches, or are in need of a little help getting started, we offer regularly scheduled webinar training sessions. Space is limited so sign up today.
Log-In Information: The log-in information for the monthly training webinar will arrive via an automated confirmation email. If you don't see the confirmation email within a few minutes of signing up, please check your spam folder. If you are unable to access your confirmation email, you can also click the following link at the scheduled time to access the training: AILALink Monthly Training (Zoom webinar).
Sign up for Training Webinar
If you have a question about AILALink and would like to chat one-on-one with our attorney-editor, you can also sign up for AILALink Office Hours (fifteen-minute time slots via Zoom).
AILA also offers a pre-recorded training that can be watched at your own convenience:
Not sure if AILALink is right for you? Take a FREE 30-day trial! Contact us at AILALink@aila.org to sign up today.