As the premier U.S. immigration law event, the AILA Annual Conference is a can't-miss experience that brings together thousands of immigration attorneys, paralegals, law professors, law students, special guests, and exhibitors. The conference offers numerous CLE-eligible learning sessions, unparalleled networking opportunities, expert guidance, and cutting-edge strategies to enhance your practice. Whether you're new to immigration law or a seasoned practitioner, AILA's Annual Conference will help you advance your career.
Save the Date
2024 AILA Annual Conference and Webcast
Meet us in Chicago on June 12–15 for the biggest immigration law event of the year!
Vibrant atmosphere: Immerse yourself in four fulfilling days of learning, collaboration, and networking in a fun and supportive environment.
Comprehensive learning: Dive into 110+ CLE-eligible sessions covering multiple tracks and focus areas, including fundamentals, family, litigation and removal proceedings, business, and law practice management.
Meaningful connections: Enjoy dedicated networking time throughout each day to build relationships with mentors and peers.
Interactive experiences: Participate in 20+ engaging small-group sessions where you can learn from experts in an informal setting.
Memorable events: Take part in special events, such as an opening reception happy hour, the AILA Saturday Night Party, the American Immigration Council's prestigious awards event, and more.
Expert guidance: Engage with subject-matter experts to gain insights and practical tips on navigating the ever-changing immigration law landscape.
Timely updates: Get informed on the latest developments in immigration law to stay ahead of the curve and assist your clients competently.
Innovative strategies: Discover creative approaches and out-of-the-box solutions that will make your practice more effective and efficient.
Practice solutions: Explore an interactive exhibit hall showcasing products and services to enhance your practice.
Tailored experience: Craft your own conference experience by customizing the program to fit your interests, experience level, and practice area.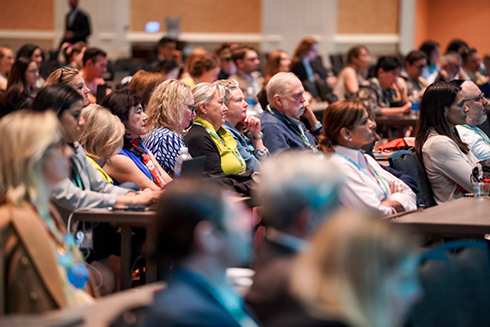 Snapshots of Past Annual Conferences